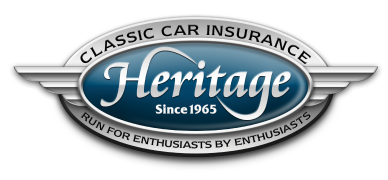 Tel : 0121 248 9229
https://www.heritagecarinsurance.co.uk
https://www.facebook.com/heritageclassicinsurance/

Heritage Car Insurance is the classic car insurance branch of Norton Insurance Brokers. Norton Insurance was launched by founder, Chris Wilkinson, from his then home in Kings Norton, Birmingham. That was back in 1965. We have been providing high quality car insurance, with a personal touch, for over 50 years.
Get a quote
Every insurance policy we deliver is unique, ensuring you get the best insurance cover for you and your vehicle(s). In addition, you get to take advantage of our FREE Agreed Valuation service. Call us now on 0121 248 9229 or request a call back to have one of our friendly team get in touch.
https://www.heritagecarinsurance.co.uk/quote/
Multi Car Insurance
Got more than one vehicle? Or you may be getting fed up with having several renewal dates to remember. Either way, our Multi Car policy is perfect to save you time and hassle.
https://www.heritagecarinsurance.co.uk/insurance/multi-car-insurance-explained/
 
Road Rescue
Imagine breaking down in your cherished classic car at the weekend or even worse, breaking down on your way to work in your every day car. Don't panic because with Heritage Road Rescue it doesn't which car you are stuck in, we will come out to you.
https://www.heritagecarinsurance.co.uk/information/breakdown-cover/
 
Vital Statistics
Thinking about a change or even your first ever classic car? Get up to speed with our Vital Statistics, covering a wide range of classics with valuations, insurance quotes and even a buyer's guide to make sure you grab a bargain.
https://www.heritagecarinsurance.co.uk/newsroom/vital-statistics/