Welcome to 205GTIDrivers.com!

Hello dear visitor! Feel free to browse but we invite you to register completely free of charge in order to enjoy the full functionality of the website.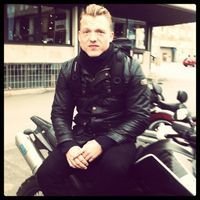 Country

Sweden

Color

P3XY BLACK

Year

1990

Short Description

Fully restored 205 GTI - 1990 98% done. Took me over 2 years doing 90 % myself.

Car Type / Usage

Road car

Engine & Gearbox

Standard - Overhauld with all new parts.

Suspension & Steering

Orange Koni shocks, Eidbach Pro Kit Springs

Brakes

Brembo disks but the rest on the braking system is brand new STD

Wheels & Tyres

Micheline Pilot Sport 4

Bodywork & Exterior

Standard

Interior & ICE

1990 Clarion PU-9469A

Comments & Plans

Finish it up to 100% then just enjoy it.
1
---