Welcome to 205GTIDrivers.com!

Hello dear visitor! Feel free to browse but we invite you to register completely free of charge in order to enjoy the full functionality of the website.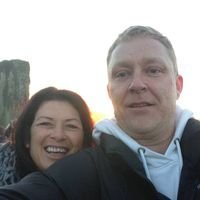 Country

United Kingdom

Color

Miami Blue

Year

1993

Short Description

My 93 Miami what I have owned for 6 years. I have known the car from just a few months old with it living close to me by a mature lady owner.

Car Type / Usage

Road car

Engine & Gearbox

Standard

Suspension & Steering

Standard

Brakes

Standard

Wheels & Tyres

Standard

Bodywork & Exterior

Standard

Interior & ICE

Standard

Comments & Plans

Just keep it standard and clean but also usable. Currently carrying out some repairs like a patch to weld in the boot and then get a cam belt/water pump change before getting her MOT'd in the spring.
1
---