Welcome to 205GTIDrivers.com
Register now to gain access to all of our features. Once registered and logged in, you will be able to create topics, post replies to existing threads, give reputation to your fellow members, get your own private messenger, post status updates, manage your profile and so much more. If you already have an account,
login here
- otherwise
create an account
for free today!
Featured Article
Latest news: Recent Downtime And New Server
Welcome back!
205GTIDrivers.com is now running on a new and more powerful server.
The downtime wasn't planned but then again, you can never plan anything when it comes to this sort of things.
Sorry for the inconvenience and thank you for your patience.
Car Photo of the Month Competition
Online Ordering
Driving Lights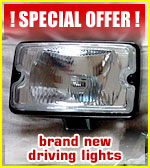 Click here to order
Plasticare Trim Dye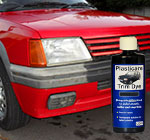 Click here to order
Latest Articles
58 guests, 0 anonymous users
Google,
Bing,
Richard W,
chipstick

,
SurGie

,
Kane

,
unariciflocos

,
Yahoo,
p1234

,
boldy205

,
dobboy

,
stu8v

,
Tom Fenton

,
G60luke,
Wallby

,
michael_jenkins

,
Plumbob

,
matty_gti

,
ALEX

,
welshpug

,
Nath88n

,
John_B

,
farmer

,
theo-mi16-gr

,
Anthony

,
will1991

,
jonXS

,
dcc
Homepage