Welcome to 205GTIDrivers.com
Register now to gain access to all of our features. Once registered and logged in, you will be able to create topics, post replies to existing threads, give reputation to your fellow members, get your own private messenger, post status updates, manage your profile and so much more. If you already have an account,
login here
- otherwise
create an account
for free today!
Search Articles
Featured Article
1
Gearbox & Drivetrain
Brumster explains the differences in the main types of limited slip differentials available for the BE Gearbox, based on his competitive experience.
Read story →
0 comments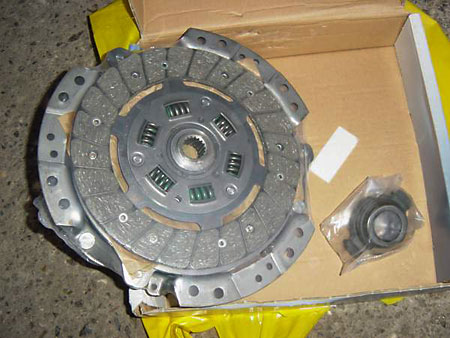 Disclaimer: The procedures on this page are presented as guidelines ONLY. They reflect particular jobs that were done by myself and were written down from memory as a guide to others who might need to do the same procedure. I make no representations a...
Read story →
0 comments





Introduction: To me, removing the gearbox and refitting it with the engine in the car sounded impossible and very tricky, but as it turns out its not that bad! Very useful if you need to swap a gearbox or just fit a new clutch. This is something possi...
Read story →
0 comments





If you are going to attempt this: This guide is written on the assumption that you will be working on a gearbox that has already been removed from the car. I believe it is possible to fit the Quaife ATB differential without first removing the gearbox...
Read story →
0 comments





Introduction: A quickshift is designed to shorten the throw of the gear change for the Peugeot 205.   contents of full kit   This article describes the fitting of option 2) to a 205 GTI 1.6. The package contains the modified L shaped sele...
Read story →
0 comments